Get FREE downloads of my short stories Arlette's Story, All in a Day's Work, Riley's Story, and Tea for Three. Just type your name and email address in the form on the right and I'll send you your free copies.
ARLETTE'S STORY
(Prologue for Aquarius Addiction)
Arlette Xylander suffers a difficult and dysfunctional childhood, which is further complicated when she discovers, in a terrifying manner, that she is psychic.

Arlette's life changes dramatically when her mysterious Aunt Lucie, whom she has never met, dies, and bequeaths two things to Arlette--her country home on the banks of Bayou LeGue, and an ancient spell book.

Then, on the same day she meets hunky Andre Rossouw, her doctor tells her she's suffering from a terminal disease. She displays all the character traits of her star sign, Aquarius, being feisty, eccentric, freedom-loving, flirtatious, rebellious and unpredictable, and she determines two things; to beat the odds of the disease, and to have wild and passionate sex with Andre.

ALL IN A DAY'S WORK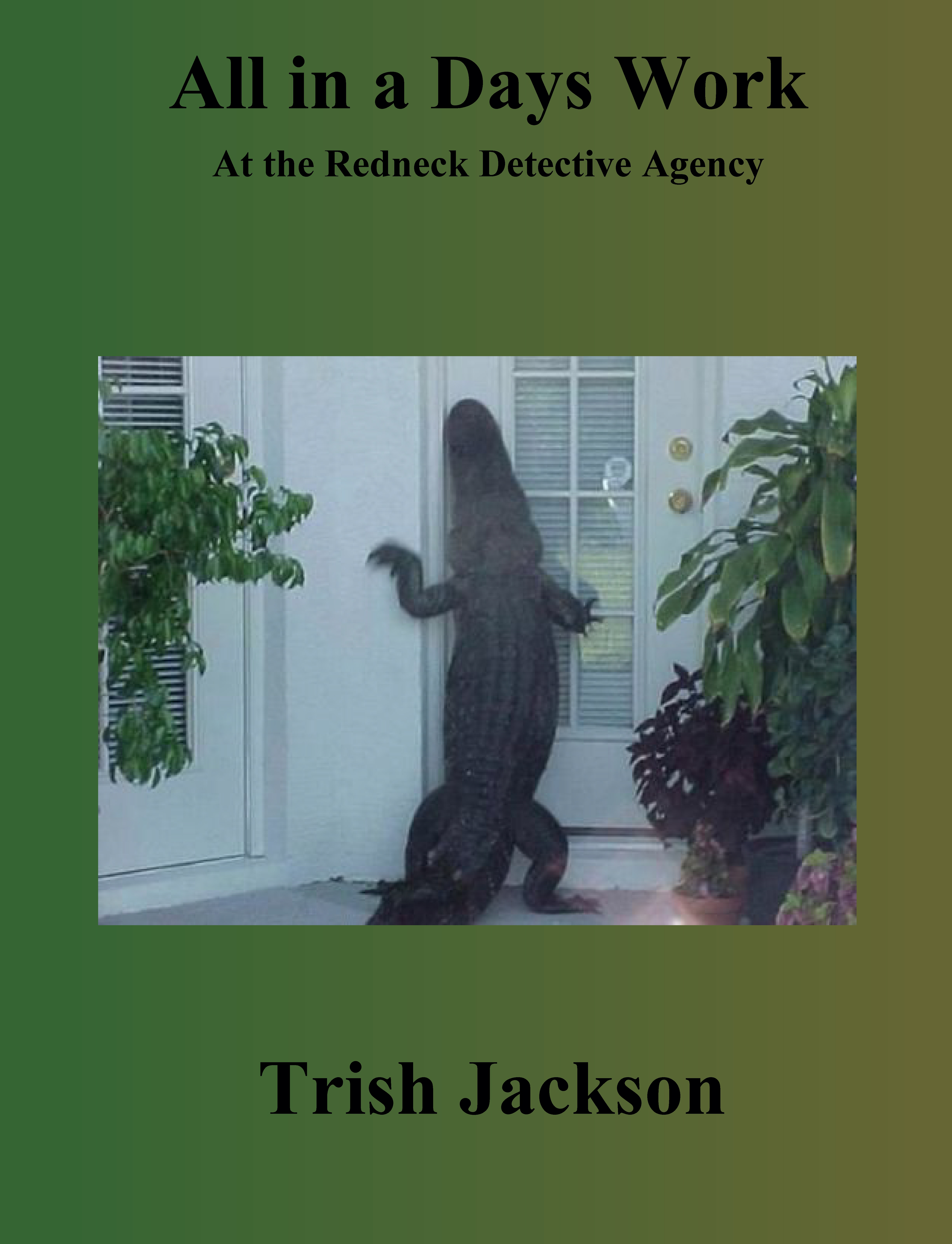 It's a slow day at the Redneck Detective Agency and Twila and LaMercy are sitting in Twila's office just chewing the fat.
The phone rings--it's Twila's cousin, Ena.
"You'll never guess what's going on at the school," she says. "There's a gator in the kids' playground."
Fill out the form on the right for your FREE download.
RILEY'S STORY
Riley Shaughnessy cannot believe it when the very hot man who fixed her car invites her out. A wild and passionate whirlwind romance begins, and she is over the moon when he asks her to marry him. But after that it all goes downhill and ends in terrible tragedy. Riley has to make a new life for herself. She loves her new home, her beautiful Palomino, her dog and cats, and her successful veterinary practice, but one thing is lacking... A good man.

Read an excerpt here
Don't forget your FREE download of
TEA FOR THREE
Twila travels to England to interview a suspect in the Pam Taylor murder case, and gets a taste of British traditions.
I wrote this as a combined effort with British romantic comedy author Rhoda Baxter.