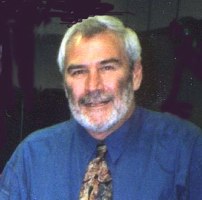 Diaworks Consulting is owned and operated by David Jackson, a Diamond Tool Specialist and Metallurgist who has been engaged in the Industry of Industrial Diamond tools for over 28 years.
Born in Rhodesia, in Africa, and now based in Florida USA, David has worked as a geologist, geophysicist, metallurgist in the diamond tool industry in many different parts of the world, namely; Europe(Germany, Spain, Italy, Portugal and UK), Korea, China, Hong Kong, Australia, Africa, Mexico, Puerto Rico, Canada and USA.
David is now offering to share all the experience he gained in the diamond tool industry and powdered metal metallurgy on a consultantcy basis.
Typically David likes to tackle projects with a "hands-on" approach, and will visit your premises and physically examine and appraise your equipment and operational procedures, whether you need him only once, or ongoing for a period of months or years.