Kick Assitude (Redneck Series #2)
Prologue
Strangers who happened to pass through Quisby, Alabama, were often heard to express their curiosity about the property on the south road. The weathered sign hung crookedly on one of the imposing stone pillars; the faded words "Cyder Hill" still just legible. A strong padlock and thick chain barred access through the heavy iron gates.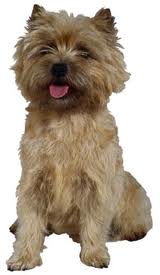 Their questions always remained unanswered--hanging there like the fog hangs over a swamp on a fall morning…
Follow Twila and "Scratch", her canine buddy, on her dangerous quest to find her mother's murderers and bring them to justice.
Find out if Twila succumbs to the charms of handsome cowboy, Tanner Ferrano, or if she stays true to Harland.

And yes, Harley-riding weed-smoking hard-drinking Aunt Essie is still Twila's sidekick, complete with her pot-bellied pig Piggy-Sue.

REVIEW
Twila's new P.I. business picks up quickly thanks to an attorney friend, cold cases at the Police Department -- not her favorite place; but mostly from the gossiping women in Quisby, the `Peyton Place' of the South. She's all set for crime, murder and mayhem. One of the three may fall upon the head of Jimmie-Ray who left her at the altar and took off and married a Yankee girl, and is now back in Quisby, which makes Twila's livid. By the end of her first day Twila has Zeb Walton, a grumpy grey bearded man who's searching for the lotto money his mother hid before going missing or dead, Velda's husband M.J. who was murdered, and her own mama's murder to solve. Plus she has an assistant, a puppy she names Scratch who pawed at her door all night during a horrendous thunderstorm. The pup adopts her, refusing to take no for an answer.

Author Trish Jackson tells this often hysterical story with straight tongue-in-cheek humor, making it even funnier. The dialect is subtle with just the right touch for a redneck southern gal. Her novel is fast-paced with action on almost every page. Jackson has the knack for pulling the reader right into the book; fitting into this small crazy town and its characters -- and they are characters! The outrageous ending will send the reader off to continue Twila's new career in her other `P.I.Redneck' novels. This book is highly recommended as an enjoyable five-star novel.

Micki Peluso: writer, journalist, and author of . . . And the Whippoorwill Sang