This is an anthology of my grandfather Lieutenant-Colonel Alfred James Tomlinson's journals.
He had some amazing adventures - participated in the Jameson Raid, the relief of Mafeking, fought in East Africa in WWl and presided over Cecil John Rhodes' burial service. He was also the secretary of the AAA and drew maps of places that had never before been explored, held the office of Sergeant-at-arms in parliament, and was an artist of some merit. The cover picture is a watercolour painting he did depicting Ruwenzori and the "Mountains of the Moon" in east Africa.
Included is his account of his experience when as a young officer of the B.S.A.P. he took part in the Jameson Raid, a failed attempt by southern Rhodesian forces to overthrow the "Boers" and annex the Transvaal, now known as Gauteng in South Africa.
Also, his journal of the role of some of the Southern African forces in East Africa in the first world war, where they traveled on foot following the German forces through the East African bushveld.
Readers will enjoy the story of his Matabele employee and lifetime friend, Majaqaba Ncube, who was the only survivor as a child, when his family was massacred by the notorious Matabele King, Lobengula, because of the powerful prophesy by his uncle and greatly feared wizard, Chaminuka.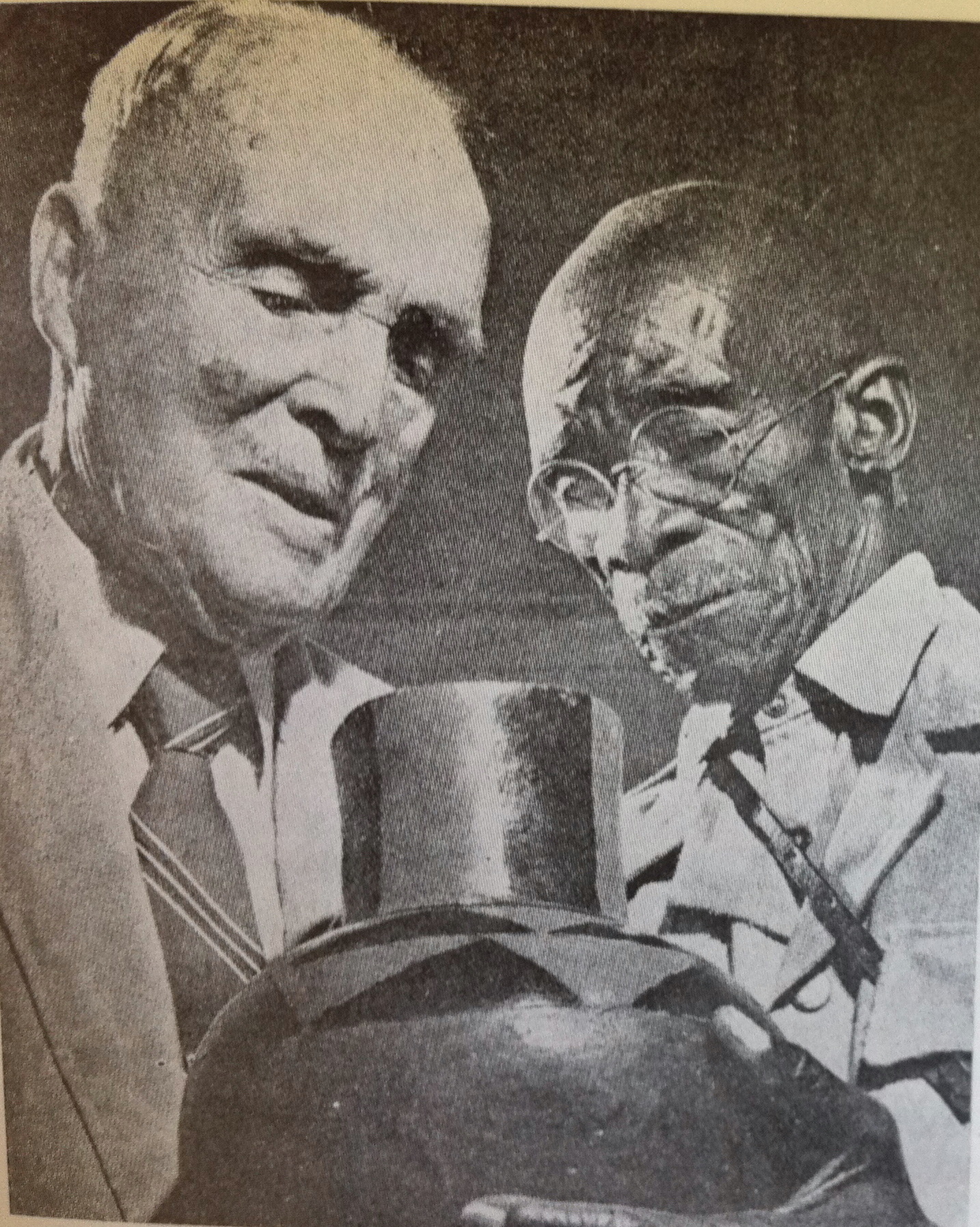 A.J. Tomlinson with Majaqaba at their reunion.